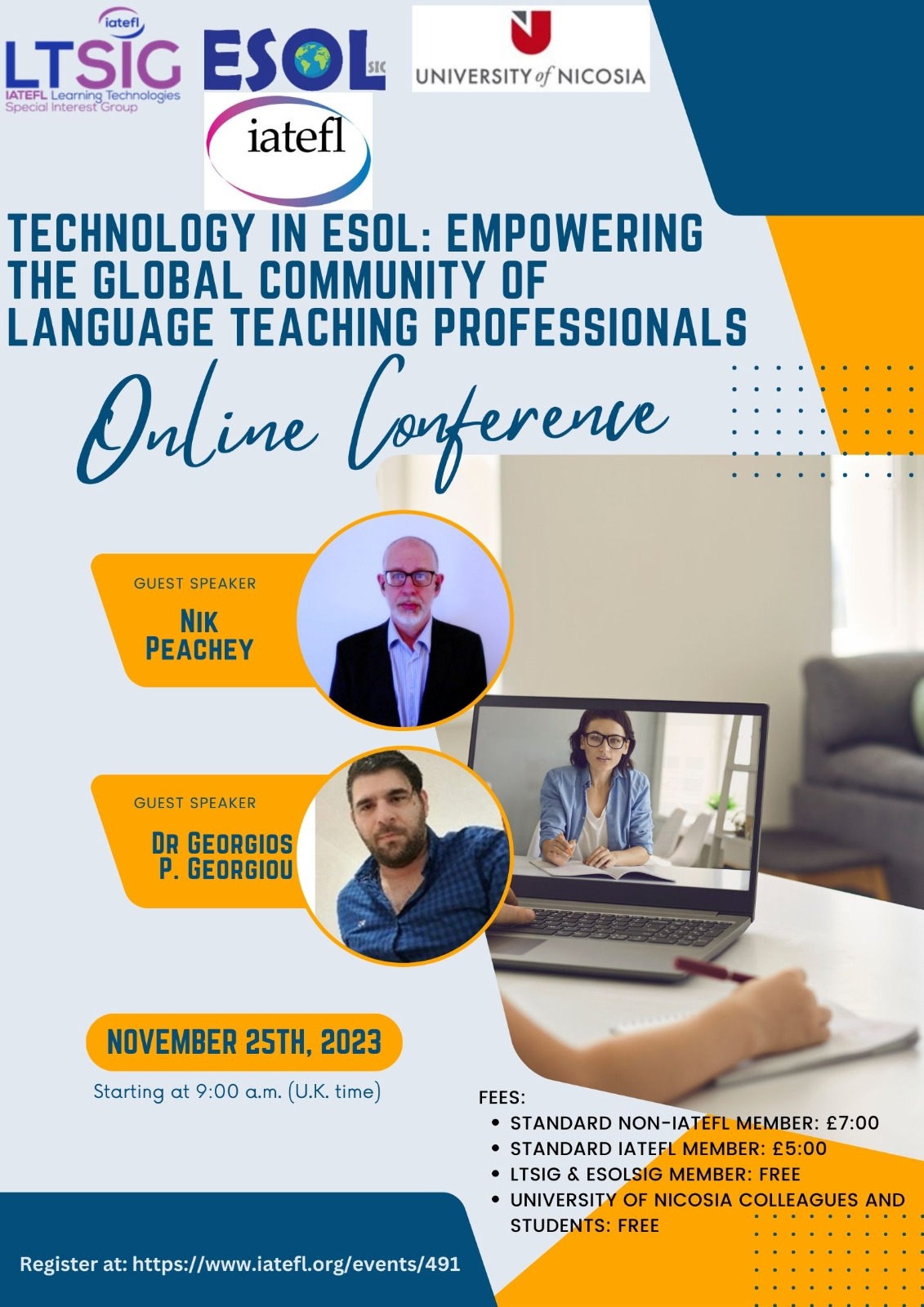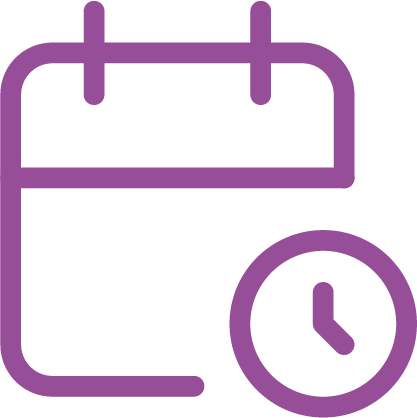 Date & Time:
November 25, 2023 Starting at 9:00 a.m. (U.K. time)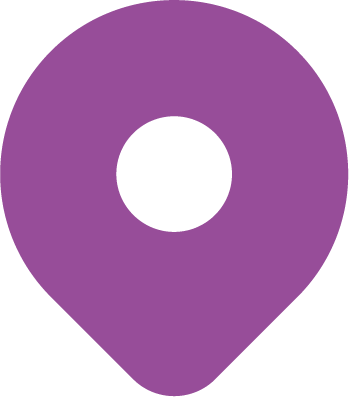 Location:
Online Conference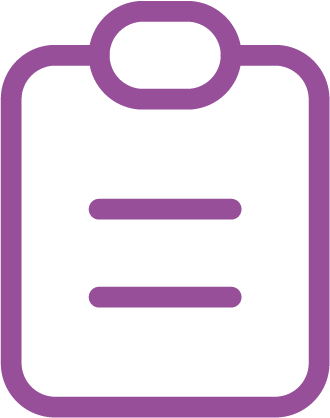 Details:
LTSIG & ESOLSIG MEMBER: FREE
This online Conference entitled, Technology in ESOL: Empowering the global community of Language Teaching Professionals, is a collaboration of LTSIG, ESOLSIG and the University of Nicosia aiming to share ideas on incorporating technology in low-resource ESOL contexts/ classrooms. The international nature of this Conference provides a unique opportunity for all teachers, academics, publishers, and any other stakeholders having to do with implementing technology in teaching English as a second language to submit proposals for inclusion in the programme, reflecting the diversity and variety of the profession.

Join us on Saturday, 25th November 2023, at this online event on empowering the global community of language teaching professionals! The call for proposals is now open. We aim to explore important topics such as:

Innovation in Language Teaching Technology in ESOL Second Language Acquisition Language Awareness, ESOL Methodology, Technology and Assessment, Learning Technologies, Teacher Training Education, Teaching Young Learners/teenagers/adults Teacher Development,Research in Language Teaching, and more.
We intend to have a more interactional mode throughout the day so that the audience is given plenty of time to interact and share their context. The format is fluid to meet the expectations of the presenters and delegates. We welcome the formats listed below:
Talk: 20 minutes (+10 minutes discussion - Q&A) Workshop: 35 minutes (+10 minutes discussion - Q&A)
Paper submission deadline: 16:00 (UK time) Wednesday, 11 October 2023; results will be sent by 16 October 2023. The organising committee welcomes contributions from researchers, practitioners, student teachers and teacher trainers.
To send your proposal, please go online at: Here!